Welcome to UC SAREP, a program of UC Agriculture and Natural Resources
Healthy agriculture and food systems are fundamental to our quality of life in California. We're committed to strengthening California's agriculture by advancing knowledge of the science of sustainability, supporting farmers and ranchers working to develop more sustainable agricultural practices, and assisting communities in building strong and healthy regional food systems. UC SAREP is a Statewide Program of UC Agriculture and Natural Resources.
Food and Society
We work to ensure that every California resident has access to healthy food, every California farmer can succeed in business, every worker throughout the food system is treated equitably, and communities throughout California thrive with the support of regional food systems.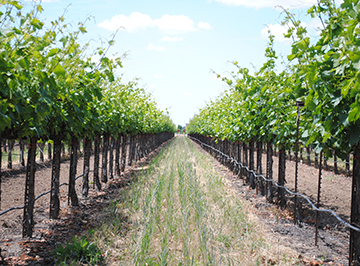 Agriculture, Resources, and the Environment
We help farmers and ranchers find science-based solutions to today's biggest sustainability challenges. Through interdisciplinary research, partnerships with expert farmers and other agricultural professionals, and innovative communication, we identify ways to conserve and regenerate critical natural resources while maintaining agricultural productivity at the farm, regional, and state level.