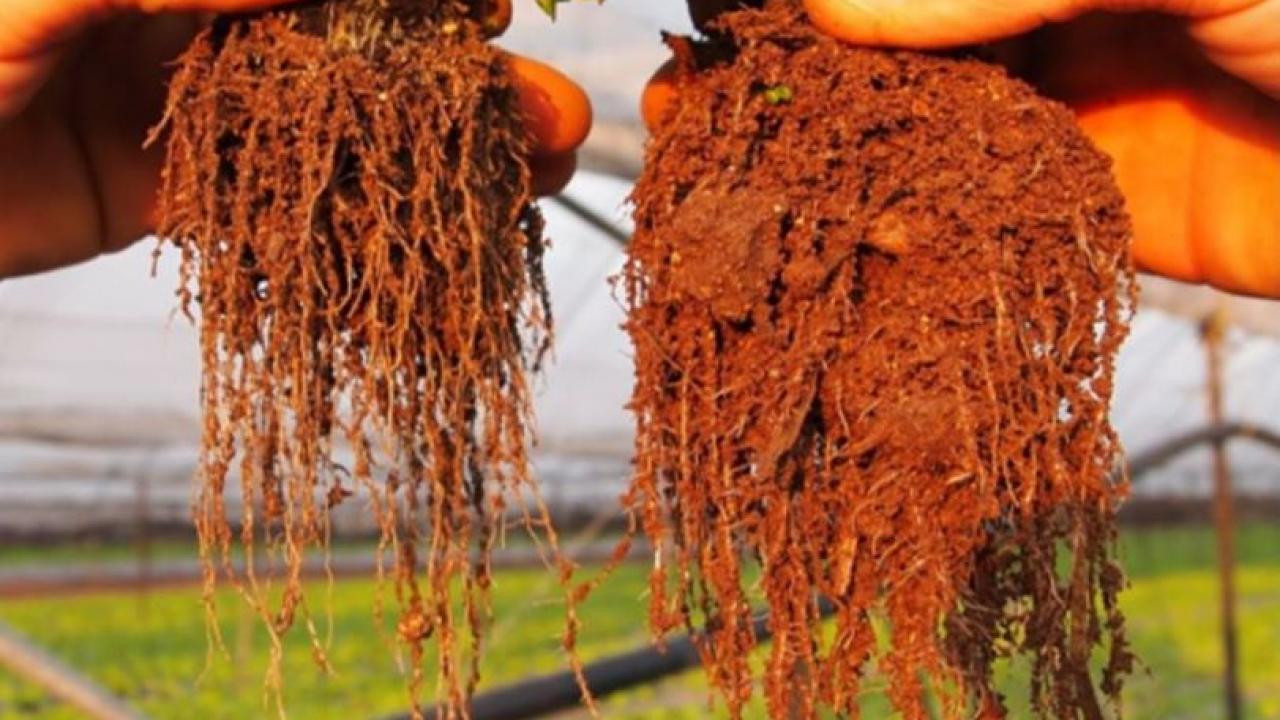 Pavlo Ardanov, a research fellow at ASI and the co-founder and leader of Permaculture in Ukraine, an environmental NGO, is a recent recipient of the Fulbright* Scholarship. During his stay, Ardonov is collaborating with Sonja Brodt, Agricultural Sustainability Institute; Robert Hijmans, Department of Environmental Science and Policy.
Having obtained his PhD in Plant Physiology in 2013 from the university in Oulu, Finland, his research focused mainly on the role of endophytic microorganisms in plant growth promotion and disease resistance. Since then he has been working in the public sector as a co-founder and leader of environmental NGO "Permaculture in Ukraine", mainly focused on education.
His goal while at UC Davis is to produce a polyculture design tool that will be relevant for growers, and to develop agroecology curriculum for Ukrainian universities.
This tool will serve as an alternative method of classifying agricultural crops into ecologically relevant functional groups. In order to do this, Ardanov is conducting a survey to identify the primary needs, constraints, crop combination strategies and systems that determine the polyculture design algorithm.
Ardonov stresses that the innovative role of agroecosystems in biodiversity maintenance and carbon sequestration will be the core of the proposed polyculture design approach.
"The main project output will be an algorithm to help farmers engineer crop polycultures that will [...] improve the stability and resilience of agricultural systems, preserve biodiversity and aid carbon sequestration," Ardanov writes. 
This fellowship will also facilitate Dr Ardanov in building a research team to create software and advisory services to support the delivery of ecological services for common crops for temperate agriculture. In time, he aims to organize expert teams to compose policy recommendations on biodiversity-based agriculture. 
Ardonov is leading the development of an internationally blended conference "Polycultures and Permaculture" where video lectures on designing crop polycultures will be recorded with researchers and experts.
Click here to learn more about  "Polycultures and Permaculture" conference slated for February 6, 2020.
Ardonov invites any and all interested in permaculture and agroecology to contact him directly and attend the upcoming conference.
 Ardonov hopes to collaborate with 
researchers and professors in agroecology to potentially organize a summer school in agroecology upon his return to Ukraine and to record video lectures on designing crop polycultures. 

researchers on bioinformatics to further assist software development for designing crop polycultures. 

conservation biologists and ecologists who can help inform the survey he is developing to focus of the polyculture design algorithm on biodiversity maintenance and carbon sequestration. 

anyone interested to participate in the conference "Polycultures and Permaculture".
*The Fulbright Program offers grants in research and teaching to individuals from diverse countries. 
Category