With a growing interest in gardening, food preservation and livestock, urban agriculture is making its way to the forefront of planning and policy agendas.  More urban agriculture programs are starting up in cities around California, and urban agriculture regulations are a topic policy makers and communities are grappling with. Urban agriculture has the potential to improve access to food, build economic opportunities for communities, and positively impact the urban environment.  
 It is increasingly important for public institutions like the University of California to meet the needs of urban agriculture. Through a series of tours and videos, UC SAREP and UC Cooperative Extension Los Angeles collaborated with youth-focused urban agriculture programs throughout the state to give youth the opportunity to share their passion for their gardens, and for the University of California and food systems advocates to see the value of and needs associated with keeping urban agriculture endeavors thriving.
Watch the videos below to hear from youth about their experiences in urban agriculture.  
The top video is of San Francisco Bay Area urban ag programs. 
There are many urban ag programs throughout California.  Below are a few that hosted tours of their sites with the University of California. The Bay Area and Los Angeles programs helped create these videos:
Photos from our tours of urban ag programs can be found on our facebook page.
---
UC SAREP and the UC Division of Agriculture and Natural Resource (UC ANR) have developed a suite of resources to serve urban farmers, policy makers, and  community members interested in building the capacity for urban agriculture.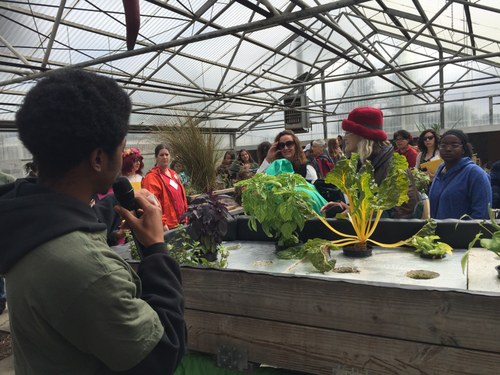 Visit UC ANR's Urban Agriculture website to see all resources available. 
Publications
The UC Sustainable Agriculture Research and Education Program (SAREP) and UC ANR conducted a literature review to aid policy makers and urban agriculture practitioners understand the impacts of urban agriculture.
Urban Agriculture Impacts: Social, Economic, and Health: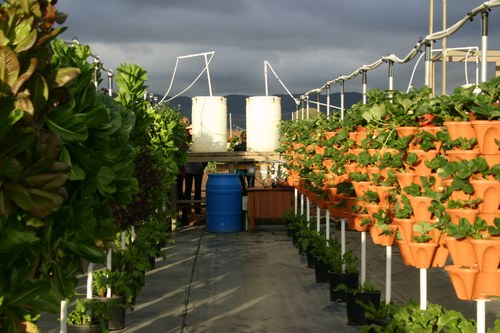 Curriculum: Youth lead urban garden tours
Developed as part of our 2015 and 2016 urban agriculture tours, this curriculum provides instructions and guidelines for training youth to design and lead tours of their own community gardens and urban agriculture projects.