These virtual and in-person engagement efforts are meant to increase the accessibility of university research and create opportunities for farmers and researchers to engage in discussion around specific topics pertinent to California agriculture.  Learn more about the Solution Center from our concept note.
SAREP Solution Center for Nutrient Management  
SAREP is piloting its first Solution Center, the Solution Center for Nutrient Management, to help growers and agriculture professionals have better access to information and resources pertaining to nutrient management. 
Nutrient management plays an essential role in ensuring the healthy growth of agricultural crops, but can be a source of environmental contamination when used in excess.  Balancing the needs of crops with the protection of California's people and environment has become a major priority in our state's agriculture. 
The information farmers and agriculture professionals need to meet changing nutrient management requirements is often disparate and difficult to access.  The Solution Center for Nutrient Management will be an information resource on nutrient management and will provide opportunities to engage with researchers and farmers on pressing nutrient management needs.
The Solution Center features: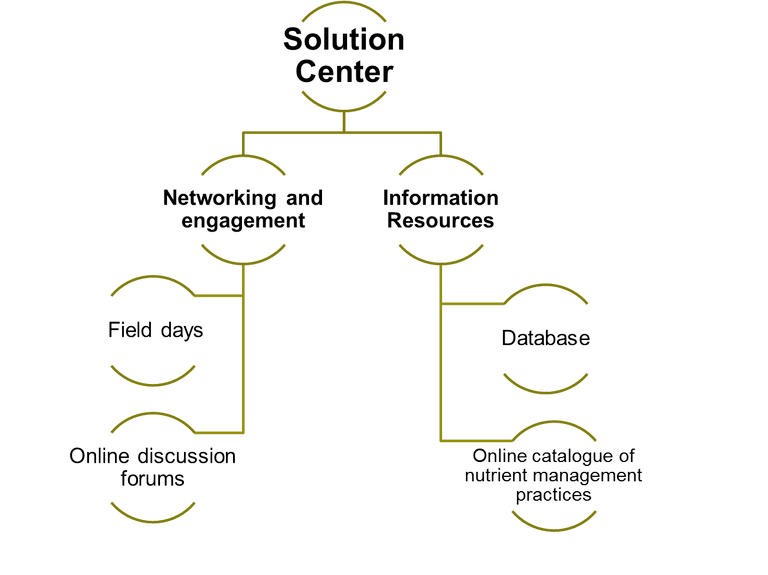 Online discussion forums open to farmers, researchers, and agriculture professionals to engage with one another on specific nutrient management topics
A database of information on nutrient management practices and how they interact with other farming decisions. This will be a growing resource that incorporates UC research on nutrient management.
In-person field days to help farmers better understand topic- and seasonally-specific nutrient management challenges.
Decision-making tools created by UC researchers and farm advisors to help farmers and agriculture professionals better manage nutrients.
The Solution Center for Nutrient Management will leverage existing resources and add value to them by synthesizing research, better connecting the agricultural community with current research, and providing opportunities for active engagement over current nutrient management issues. 
Topics on the Solution Center will include:
Crop-specific best management practices for nutrient management, including practices for organic agriculture
Environmental implications of different management practices
Farm management implications of different management practices (i.e. yield, crop quality, irrigation design, etc)
Soil testing and monitoring
Current regulatory requirements for farmers
If you are interested in being involved with the Solution Center, or have questions about the project, contact Sonja Brodt.