Agritourism is a commercial enterprise at a working farm or ranch conducted for the enjoyment and education of visitors that generates supplemental income for the owner or operator.
Agritourism activities include...​​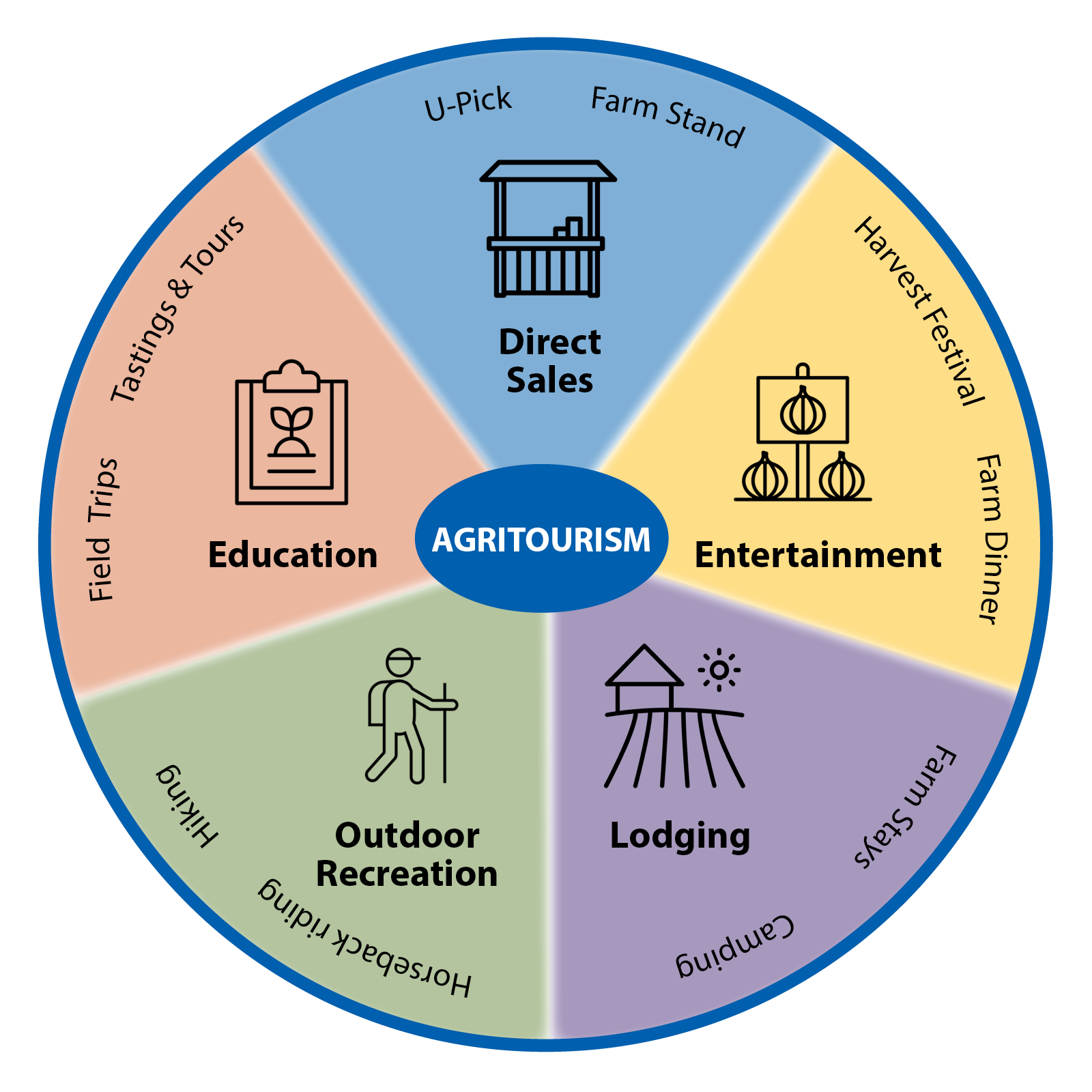 On-farm Direct Sales (U-pick, farm stands, dairy, wine, beer, farm products, etc.).
Accommodations/Lodging (farm stays, guest ranch, B&Bs, camping, cabins, etc.).
Entertainment/Special Events (harvest festivals, corn mazes, farm dinners, weddings, parties, etc.).
Outdoor Recreation  (picnicking, swimming, hunting, fishing, photography, horseback riding, snowmobiling, biking, etc.)
Educational Activities (farm or ranch work experience, camps, classes, tours, tastings, demonstrations, petting zoos, etc).
This website includes:
Resources for everyone involved in California Agritourism, including:
Information about the Agritourism Program, including:
UC SAREP works with UC Cooperative Extension and ANR staff to provide resources for those involved in California agritourism. This website includes resources created by UC ANR advisors and staff, presentations and other materials shared by agritourism stakeholders and educators at UC ANR agritourism workshops, and links to resources created by other universities and organizations.
Resources
Guides and Factsheets
Below are highlighted guides, fact sheets, and research for California agritourism. Much more information, including presentations, examples, and background information on various topics can be found on the California Agritourism website.  
Agritourism and Nature Tourism in California Handbook: This book was written to help farmers and ranchers determine their tourism potential and walk through the steps of establishing an agritourism enterprise. It includes easy-to-use worksheets and activities, including creating business and marketing plans.
Getting Started
Operation/Activity Specific
---
Highlighted Research