A values-based supply chain (VBSC) is a production and marketing and channel that maintains the identity of the farmers and ranchers who grow or raise a product, and that preserves the social, environmental, and community values that are incorporated into production. The VBSC provides a channel to communicate to the buyer that their values are supported all the way through the food chain. VBSCs are important to sustainable agriculture because they efficiently connect products to markets, while providing reassurance to consumers that core practices or values have been upheld. These may include equitable incomes for farmers and food system workers, ecological sustainability, community building capacity, healthy food access, or a combination of values driven by consumer demand.
Overview
---
The UC Sustainable Agriculture Research and Education Program (UC SAREP) defines values-based supply chains as those that "enhance small and mid-scale farmers' financial viability by capturing price premiums in the marketplace for the environmental and social benefits embedded in the products." The definition is multi-faceted and includes the values associated with the products, as well as the values created  throughout the supply chain as partners work together to optimize value and maintain transparency by sharing information at each stage of the chain. 
Across the country there is heightened awareness about how food is produced, sold, and eaten. Consumers are demanding transparency in the food system and are increasingly choosing food producers who account for the external, upstream, or downstream effects of their products. This consumer interest helps small and mid-sized farmers  develop and maintain social and environmental sustainability dimensions of their operations, and helps build local economic activity.
VBSCs provide marketing channels for mid-sized farmers and ranchers who might otherwise be limited in their distribution options. Farmers markets and direct marketing options tend to move small amounts of product, which is generally less efficient for mid-sized farms. Larger commodity markets are difficult for small and mid-sized farms to compete in. To account for this, mid-sized producers may choose to enter a VBSC in order to take advantage of the convenience and stability of wholesale marketing, for example, by selling to institutions such as schools, hospitals or corporate cafeterias, without forfeiting a direct connection to consumers. VBSCs may provide farmers with a price premium through product differentiation based on the values with which they are grown. Examples may include certified organic, fair trade, or locally grown labeling.
Beyond these advantages for producers, VBSCs may also offer consumers greater access to healthy and fresh foods. Consumers are looking for easy and reliable access to knowledge about production and distribution practices. Schools and institutions, including all of the UC campuses, are beginning to engage in more local sourcing and purchasing of sustainable goods.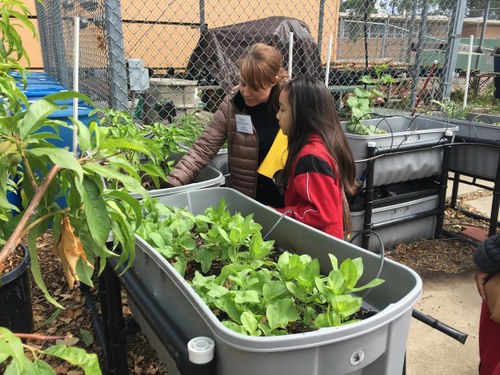 Although there are many benefits to promoting VBSCs among small and mid-sized producers, there are a number of challenges that may impede the successful development of these systems. A lack of existing or appropriate infrastructure, due to regulations surrounding food safety in all aspects of storage, processing, distribution, and marketing, can be a significant barrier. Additionally, there is a lack of capital and funding to promote VBSCs and establish new infrastructure. 
For distributors or food hubs within VBSCs, managers may be working with producers who do not fully understand wholesale market needs. Maintaining product quality and consistency while relying on a smaller number of suppliers can lead to logistical inefficiencies. Matching supply and demand and maintaining appropriate markets can also become a challenge for processing and distributing organizations. For farmers, a limited access to capital, infrastructure, and technical knowledge may create difficulties in adhering to packing and grading standards.  
University of California Contributions - Research
---
In 2011, UC Sustainable Agriculture Research and Education Program (UC SAREP) began a project to examine the financial, governmental, industrial, and entrepreneurial factors that influence the development of emerging VBSCs. The research team examined 5 VBSCs and identified the three factors affecting successful development: financial issues, regulatory climate, and entrepreneurial expertise. A summary and key findings of developing VBSCs further outlines the results of this project.
A literature review on food hubs and VBSCs and the associated annotated bibliography is a useful reference for individuals looking to delve deeper into the literature surrounding VBSCs. These papers also identify gaps in existing research and areas where further information would assist producers in establishing themselves in a sustainable food chain.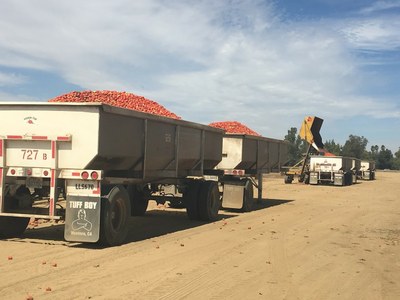 As a way to help farmers and ranchers understand the advantages and constraints of new marketing opportunities, UC researchers developed a report on the benefits and considerations for entering a VBSC. Within this report are suggestions for questions a producer may ask before working with a particular enterprise, and decision-making advice for participation in VBSCs.
The UC Santa Cruz Center for Agroecology & Sustainable Food Systems developed a series of reports on innovative business models.  Many of these reports highlight individual businesses that focus on socially and environmentally responsible food production, sourcing, manufacturing, and distribution. The purpose of these reports is to allow others to learn the techniques of sustainable businesses that incorporate the triple bottom line of people, planet, and profits. 
UC Contributions- Outreach
---
 In 2011 UC researchers working with the UC SAREP initiated a Breaking into Selling Wholesale program to teach Hmong, Mien, Latino, and other small farmers in California how to access VBSCs in which they can get a premium for their products. This project provided deeper understanding about food safety and buyer requirements. The project led wholesale market tours in selected regions of California and one-on-one consultation between growers and UC SAREP program staff to develop an action plan for future sales. 
In 2012 the California Department of Food and Agriculture granted UC SAREP a Specialty Crop Block Grant to continue with market tours and consulting. Following the success of this program an additional SAREP/ASI project funded by CoBank, American AgCredit, Farm Credit West, and Farm Credit Services of Colusa-Glenn provided tours for small, beginning and immigrant farmers of a diverse set of wholesale purveyors, distributors, chefs, and food service providers. Results and outcomes from these market tours to capitalize on VBSCs are available through the UC SAREP website. 
The UC is engaged in a variety of other initiatives that support VBSCs. The UC Office of the President mandated in the Sustainable Practices Policy that all UC campuses purchase 20% "sustainable food" by 2020. In an analysis of the state of on-campus restaurants Berkeley dining surpassed this goal in 2014 by sourcing 38% of its food from local sources. To supplement the system-wide initiative on sustainable practices, UC San Diego has developed a Fair Trade University Policy with hopes that by promoting "fairly traded products, UC San Diego supports livable wages, humane working conditions, and guarantees against the use of child labor."  
UC Resources
---
---
Contributors: Leigh Archer, Bev Ransom, Mariah Coley
Reviewed by: Gail Feenstra
How to cite this page
UC Sustainable Agriculture Research and Education Program. 2017. "Values-based Supply Chains." What is Sustainable Agriculture? UC Division of Agriculture and Natural Resources. <https://sarep.ucdavis.edu/sustainable-ag/values-based-supply-chains>