Balancing food preservation and safety requirements with sustainability goals is an increasingly important objective for food producers, processors, distributors, and retailers. In each stage in a product's handling after harvest – cleaning, packaging, transportation, storage, preparation and retail – exists the potential for contamination or spoilage, both leading to postharvest losses and potential food safety issues. Many methods exist to mitigate losses and improve food safety, such as cold storage, refrigerated transport, pasteurization, and handling protocols to reduce transmission of pathogens. Sustainable postharvest management practices pursue the same goals of minimizing losses and contamination in ways that increase efficiency and limit the use of energy and nonrenewable resources.
Overview
---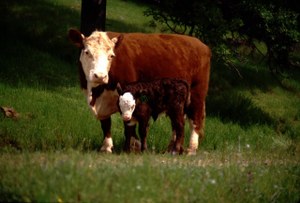 Each year an estimated 1 in 6 people in the United States is expected to suffer from foodborne illness. While many of these incidents go untreated and undiagnosed, thousands of individuals will die due to food poisoning and related complications. The most common causes of food related illnesses are bacteria, viruses, and parasites, often from organisms such as E. Coli, Salmonella, and Noroviruses. Fresh produce is the most common source of foodborne illness, accounting for up to half of all foodborne illnesses. Meat and poultry generally account for fewer total illnesses, but cause a greater proportion of lasting problems or death. In addition to bacteria, viruses, and parasites, foodborne illnesses may be caused by other contaminants such as pesticide residues, metals, or natural toxins. The possibility for food to become contaminated by pathogens can occur at any point across the food production and distribution chain.
UC Involvement 
---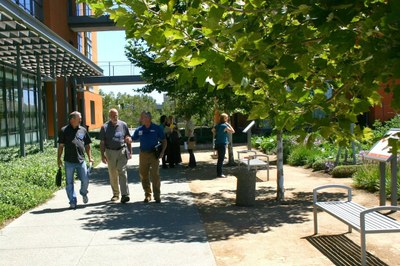 The UC Davis Postharvest Technology Center provides growers, distributors, processors, and consumers with relevant information and knowledge on postharvest technology that enhances the quality, safety, and marketability of fresh products. Activities promoted include short courses and workshops, consultations, and a monthly newsletter.
The UC Division of Agriculture and Natural Resources monitors a Food Safety website which provides up to date information and resources on microbial food safety. The site includes a range of Food Safety Links as well as information for food safety throughout the supply chain. This includes relevant information for producers, processors, service and retailers, and consumers. 
The UC Davis Western Institute for Food Safety and Security is a research and outreach intensive program to enhance global food safety. The program is administered by the School of Veterinary Medicine and focuses on reducing the risk factors leading to contamination of raw agricultural products and reducing pathogens associated with animal products. The program publishes an eNewsletter which highlights recent updates, events, and research related to pre- and postharvest food safety issues. In conjunction with this program, the Food and Drug Administration established the Western Center for Food Safety, which works to enhance the implementation of the prevention oriented activities outlined in the Food Safety Modernization Act.
UC Resources
---
---
Contributors: Leigh Archer, Bev Ransom, Mariah Coley
Reviewed by:
How to cite this page
UC Sustainable Agriculture Research and Education Program. 2017. "Sustainable Postharvest Management Practices." What is Sustainable Agriculture? UC Division of Agriculture and Natural Resources. <https://sarep.ucdavis.edu/sustainable-ag/postharvest>