Food insecurity has been defined as the "limited or uncertain availability of nutritionally adequate and safe foods or limited or uncertain ability to acquire acceptable foods in socially acceptable ways."
Food insecurity has been directly linked to poorer physical and mental health, as well as to an increased risk of chronic diseases such as diabetes and hypertension. Statistically, food insecure women are more likely to be overweight and obese, while childhood food insecurity has been associated with poor academic performance. Sustainable food systems afford all individuals and households consistent access to quality foods, in sufficient quantities to meet daily nutritional needs.
Overview
---
Food insecurity across the US population is associated with a decline in household food supplies, less frequent fruit and vegetable consumption, higher levels of unemployment, increased participation in food assistance programs, and increased levels of eating disorders. According to Kaiser et al. (2003), food insecurity can be viewed as a continuum with varying degrees of severity dependent on the level of hunger experienced within the household. Food insecure without hunger is the least severe and constitutes families that worry about running out of food, and that will adjust purchasing behavior or consumption to affect the quality of the food supply. Moderate levels of food insecurity can be seen in families where parents or adults may experience hunger, while kids maintain nutritionally adequate diets. At the most severe level, all members of a household experience hunger for extended periods of time. 
In California, a 2015 report estimated that almost six million individuals, or 15% of the population, experienced some level of food insecurity. Minority households are disproportionately affected by food insecurity, especially those families constituting recent or undocumented immigrants. Adequate and consistent income is closely linked to levels of food insecurity. Many Mexican-American households, for example, experience seasonal cycles of food insecurity related to the timing of agricultural employment. 
UC Contributions to Food Security Research and Action
---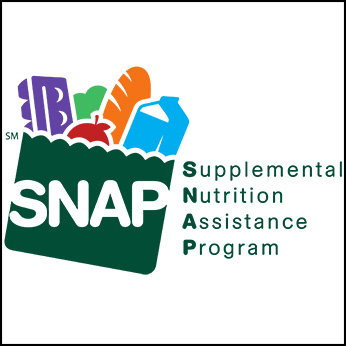 UC CalFresh is a nutrition education program funded through the US Department of Agriculture's Food and Nutrition Service, the California Department of Social Services, and UC Cooperative Extension. CalFresh provides assistance to low-income households and can help buy nutritious foods for families and individuals in need. The UC CalFresh program consists of adult, family-centered, and youth driven educational programs to improve household food access and quality. Federally, the program is known as the Supplemental Nutrition Assistance Program (SNAP), which provides monthly electronic benefits for qualified members to buy food.   
SNAP is the largest program in the country for hunger relief services.  The Food and Nutrition Service department of the US Department of Agriculture works with state agencies and organizations to ensure eligible individuals receive nutrition assistance. SNAP, formerly known as the Food Stamp Program, has been promoted in the US since the 1930's. According to the USDA, participation in SNAP for 6 months was correlated to a 10% decrease in levels of food insecurity, and SNAP is estimated to assist transitioning more than 5 million Americans out of poverty each year.
UC Cooperative Extension works with SNAP to provide additional educational resources for households. This allows them greater opportunities to emerge from chronic or temporary food insecurity through the federally funded Expanded Food and Nutrition Education Program (EFNEP).
The UCLA Center for Health Policy Research has been a global leader in conducting research on a variety of national, state, and local health policy issues. Much of this research is related to health economics, health disparities among different sectors of the population, and chronic disease. Many of these issues are fundamentally tied to diet and nutrition and related to affordability and access to quality food.  
The Nutrition Policy Institute (NPI) is a research-oriented sector of the UC Division of Agriculture and Natural Resources and focuses on the impact of nutrition and physical activity. The institute brings together experts who are working towards "a world where healthy food, beverages and opportunities for physical activity are convenient, accessible, affordable and sustainable".
The Community Table Project at the UC Davis Student Farm addresses food security issues at the UC Davis campus. The program was developed after a 2016 study on Student Food Access and Food Security found that 29% of UC Davis students experience some measure of food insecurity.  
UC Resources
---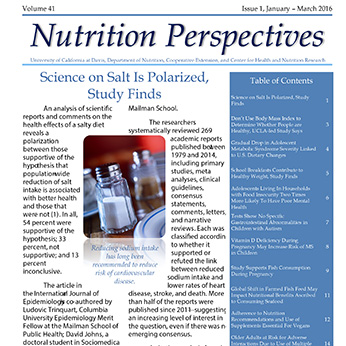 The UC Davis Department of Nutrition is committed to extending science-based information to the public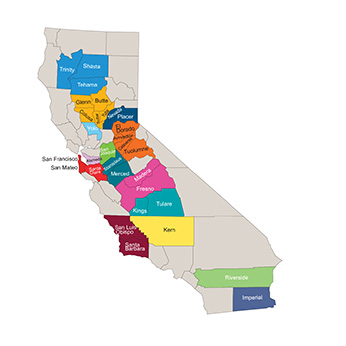 CalFresh provides assistance to low-income households and can help buy nutritious foods for better health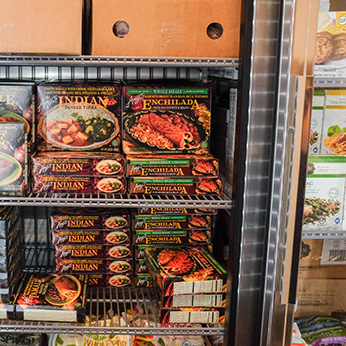 Resources exist on all 10 UC campuses to ensure food security for UC students
---
Contributors: Leigh Archer, Bev Ransom, Mariah Coley
How to cite this page
UC Sustainable Agriculture Research and Education Program. 2017. "Addressing Food Insecurity." What is Sustainable Agriculture? UC Division of Agriculture and Natural Resources. <https://sarep.ucdavis.edu/sustainable-ag/food-insecurity>