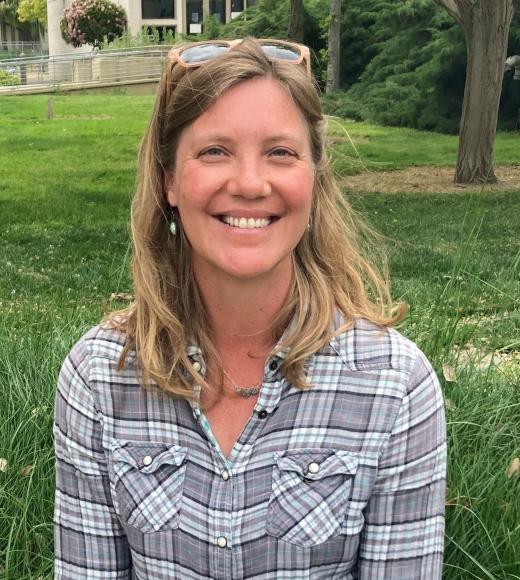 Position Title

Sustainable Food & Farming Coordinator
2801 Second Street , Davis CA 95618-7779
Bio
In January 2023, Gwenael Engelskirchen assumed the role of Sustainable Food & Farming Coordinator at UC SAREP. As an academic coordinator, Gwenael will work at the intersection of agricultural production practices and food systems resilience to meet the research and education needs of diverse clientele groups across the state. Leveraging SAREP's emphasis on sustainability "from field to fork", key audiences and collaborative partners will include farmers and ranchers at all scales (urban and rural), regional distributors and food hubs, institutional and retail buyers, and community organizations and government agencies that address food, farming, and natural resource issues.
Gwenael brings a depth of familiarity to this new role, having served as SAREP's Sustainable Supply Chain Coordinator since 2015. In this capacity, she launched the CA Food Hub Network, a statewide learning network for regional values-based food distributors, and supported the viability of small and mid-scale farmers through range of projects exploring regional market opportunities.
Gwenael holds a Master's degree in Community Development from UC Davis and dual Bachelor's degrees in International Development and Women's Studies from UCLA. She has designed and organized educational workshops, field walks, webinars, convenings, and events enjoyed by 15 to 4,000 people. Gwenael's background also includes delivering direct technical assistance to refugee farmers of color in California and Arizona, and coordinating variety trial evaluations (vegetables, flowers, and herbs) for an organic seed company.
Tags