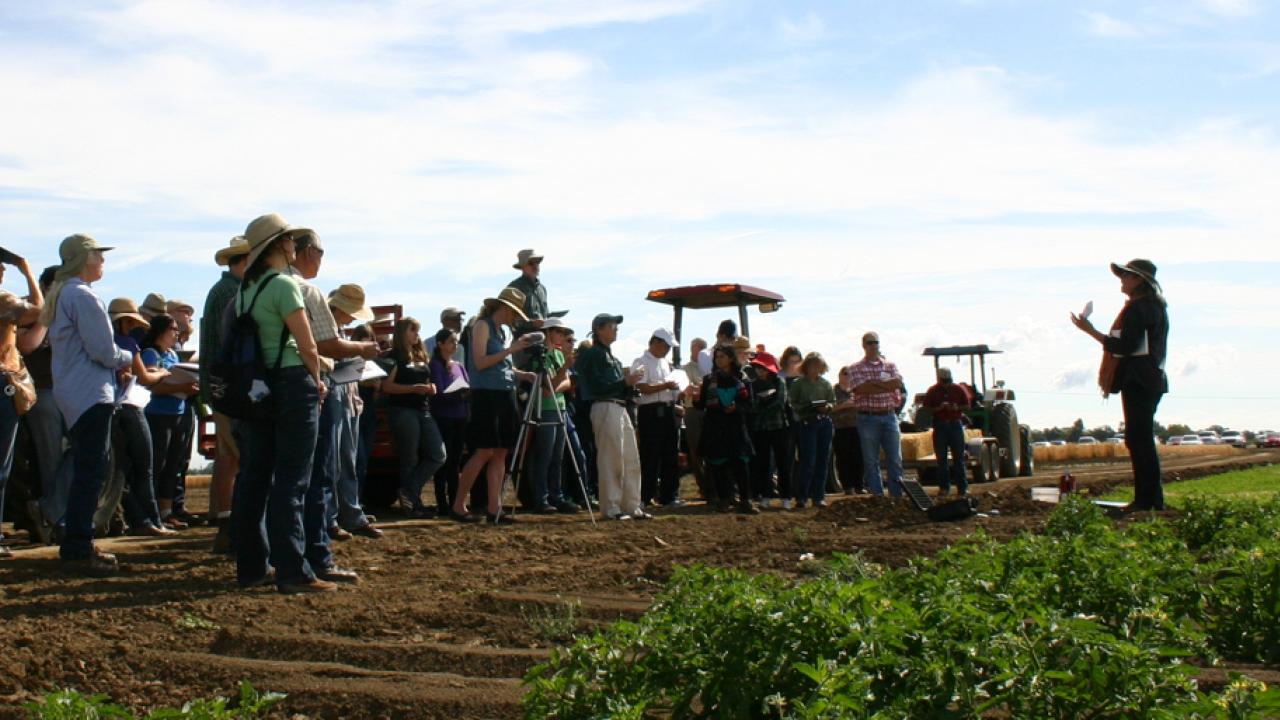 Webinars on Crop-Livestock Integration
1. Orchard-Livestock Integration
Hosted by  UCANR and UC SAREP 
Come listen to a panel of producers and researchers discuss the opportunities and challenges in livestock integrated orchard systems in California, as well as current research projects. Share the space to voice your own questions, concerns, and ideas!
July 27, 2022
4:30-6:00 PM
Topics to include: 
Food safety concerns with keeping animals in orchards
Current research and findings on integrated system's health
Producer practical experience 
Discussion panel
2. Contract Grazing for Livestock Integrated Cropping Systems
Partake in a facilitated discussion on the logistics of contract grazing in  cropping systems. Hosted by UC ANR and UC SAREP.
August 16, 2022
6:30-8:00 PM
Speakers include:
Dan Macon: Livestock and Natural Resource Advisor
Stephanie Larson: Match.Graze
Martin Bernal-Hafner: Alta Orsa Winery
Bianca Soares: Star Creek Land Stewards 
Mark Paddock: Capay Hills Orchard
For more information contact: Paulina Binsfeld, UC ANR Crop-Livestock Integration Intern at pjbinsfelddebus@ucdavis.edu