Location
Yolo Brewing Company, 1520 Terminal Street, West Sacramento, CA 95691
Urban Ag Workshop Series: Legal Basics of Urban Farming
Get up to speed on zoning, permits, and local resources.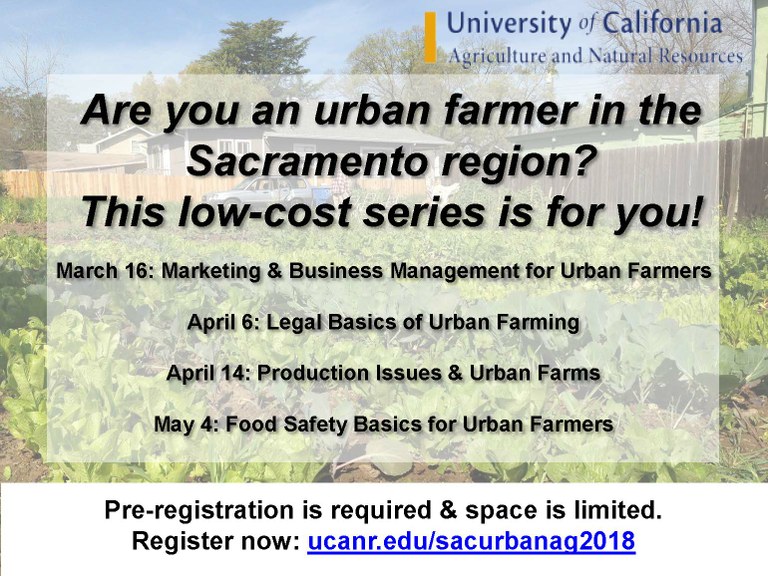 What: Learn the basics of urban farming from UCCE advisors and local partners at this upcoming workshop series. Take one or take all four of these low-cost workshops!
Cost: 20$ for each full day of expert speakers, demonstrations and networking opportunities, which includes lunch and refreshments.
Register: ucanr.edu/sacurbanag2018