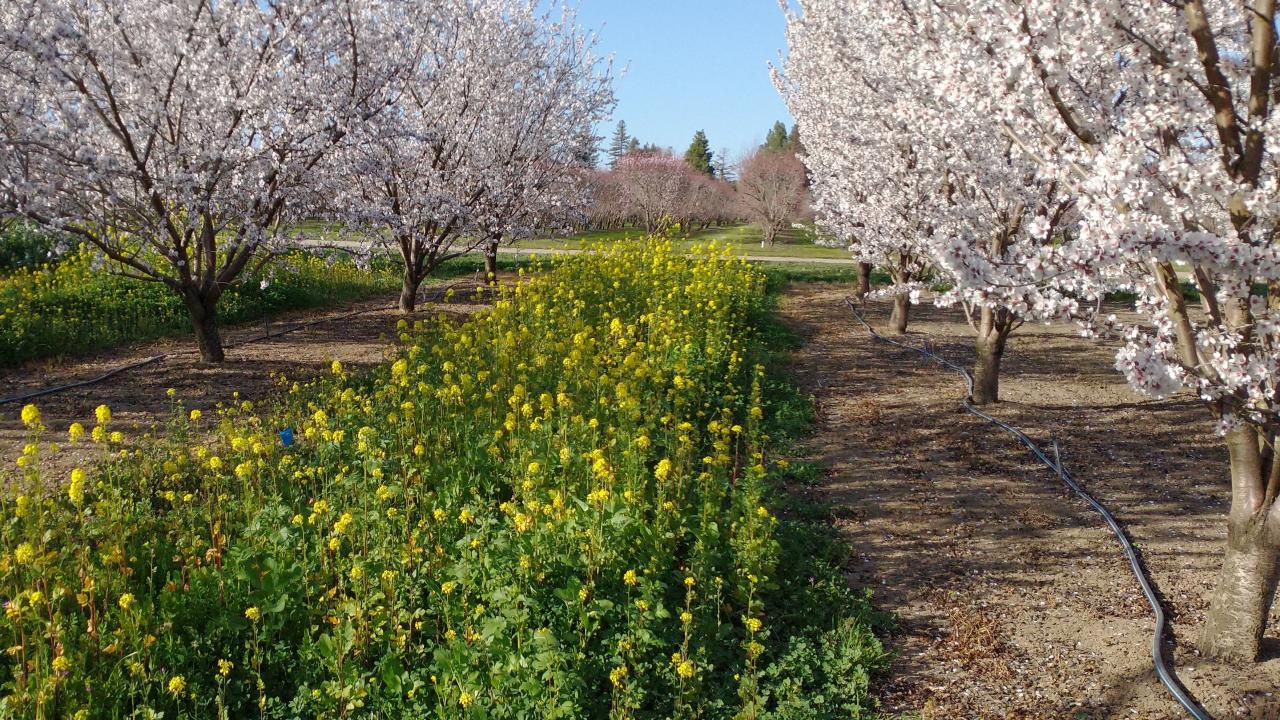 Join UC SAREP in touring orchards and vineyard operations that are growing cover crops.  Participants will visit two conventional farms in the Arbuckle area that are integrating cover crops into their orchard and vineyard systems. Through discussion, demonstrations, and presentations, farm operators, researchers, and agricultural professionals will highlight:
Strategies for integrating cover crops into orchards and vineyards

Impacts of cover cropping on soil and water balance

Frost risk protection and prevention

Funding resources for growing cover crops
There will be ample opportunity for networking and for attendees to share their experiences and concerns. 
Participating farms:
Pacific Gold Agriculture

Matchbook Vineyards
Guest Speakers:
Rory Crowley, Director of Habitat Programs, Project

Apis m.

Hanna Kahl, Ecological Pest Management Program Specialist, Community Alliance with Family Farmers

Kosana Suvocarev, Cooperative Extension Specialist in Biometeorology, UC Davis Department of Land, Air, and Water Resources

Hope Zabronsky, Climate Smart Agriculture Program lead, UC Division of Agriculture and Natural Resources
When: Wednesday, March 8, 2023, 1pm-4pm
Where: The tour will begin at Pacific Gold Agriculture, Arbuckle, CA
What to expect:  This event will take place outdoors on working farms.  Please expect uneven ground and exposure to the elements.  In the event of severe weather conditions, the event may be canceled.  Participants are expected to drive to each farm in their own vehicles.  In the registration confirmation email, there will be a link to a there will be a link to a carpool sign-up form.
Contact: Rachael Callahan, rmcallahan@ucanr.edu
Registration: Priority registration for farmer owners and workers through February 12, 2023. Click HERE to register.  Registration open to all starting February 13, 2023. 
Funding for this tour was provided by a grant from Western SARE.