Understanding Opportunities for Elderberry Sales
Wednesday, April 22, 2020 from 1:00 - 2:30 PM
This informative, interactive webinar featured:
Buyers within specialty food and herbal industries discussing what they look for when sourcing elderberry and/or flowers

UC Davis Department of Food Science & Technology research comparing phenolic compounds of blue elderberry (Sambucus nigra ssp. cerulea) to those in European black elderberry (Sambucus nigra ssp. nigra)

Insights on the market potential for blue elderberry in California

Q&A and discussion with elder buyers and growers
Speakers:
You can find more information on blue elderberry at Elderberry Resources.
Resources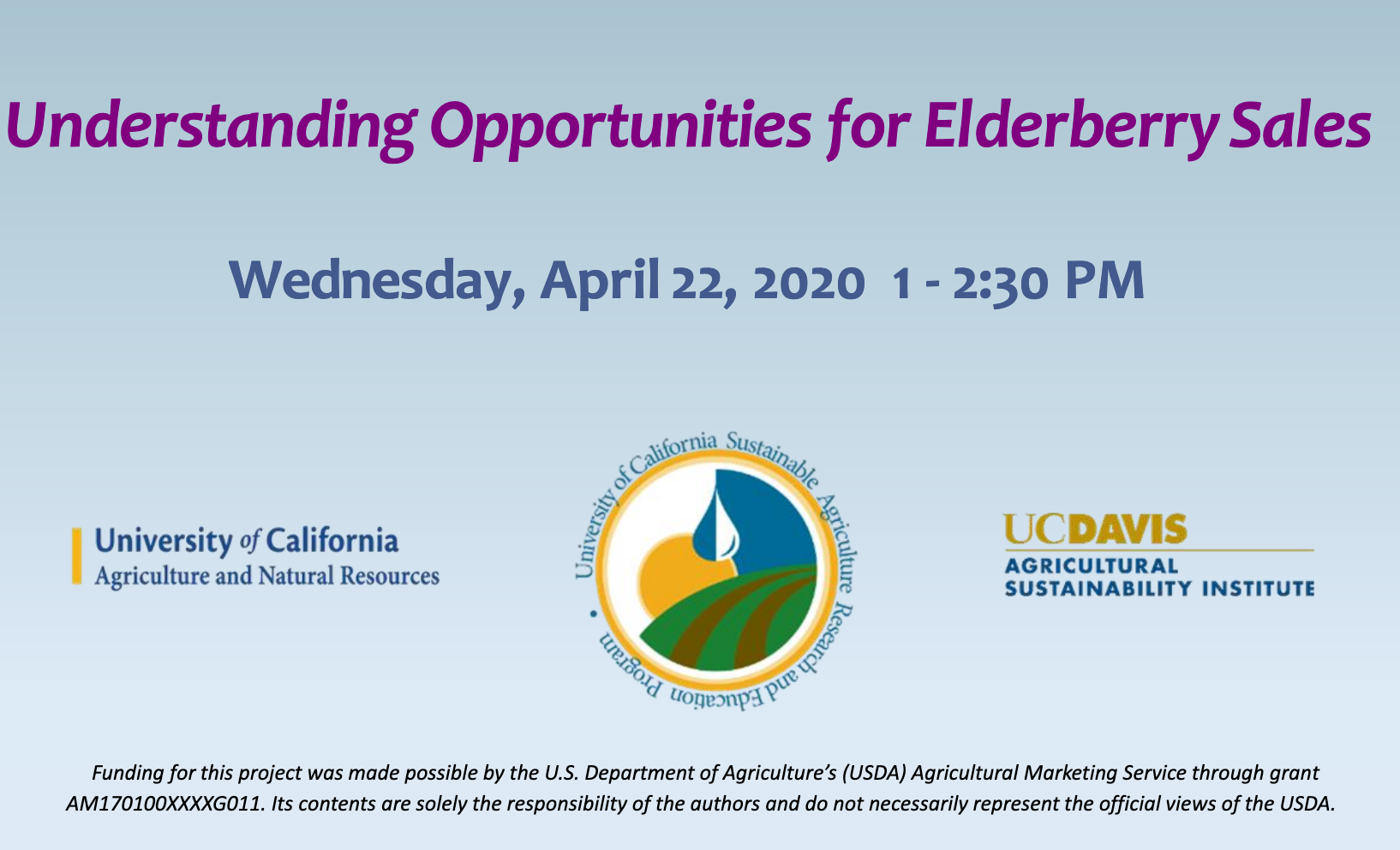 Elderberry Sales Webinar Slides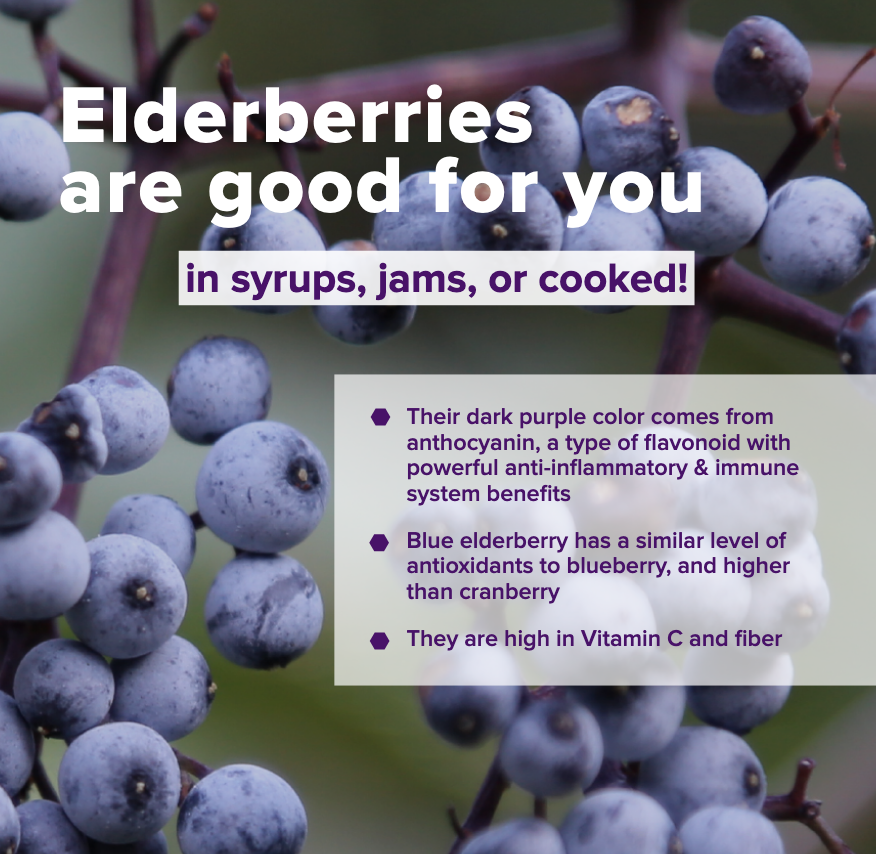 Elderberry Promotional Flyer (5 x 8 double-sided)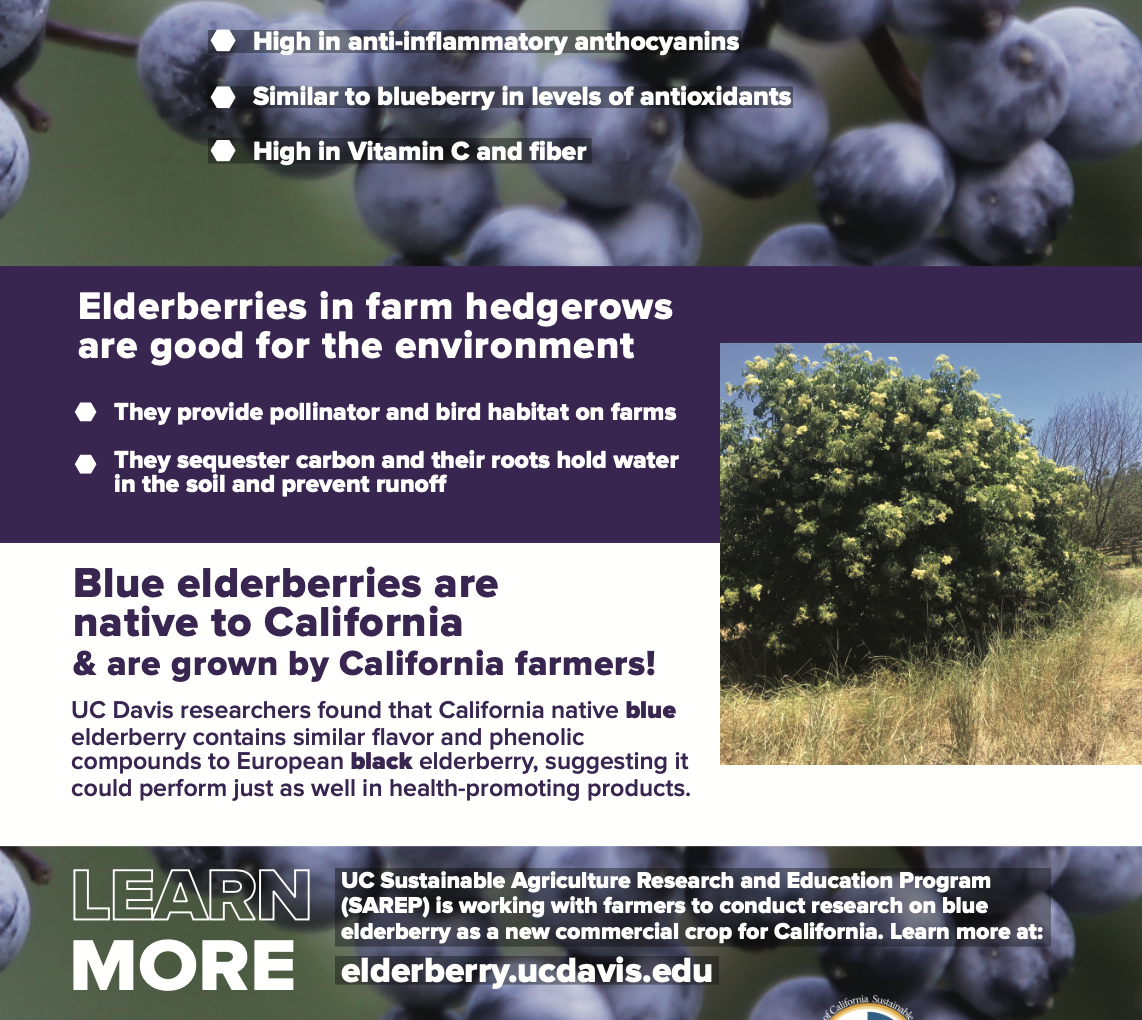 Elderberry promotional Flyer (8.5 x 11 single-sided)